Authored By: Gregory J. Ryan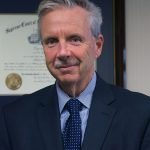 Gregory J. Ryan Esq. is the managing partner of Tesser, Ryan, & Rochman, LLP.
Mr. Ryan's practice is concentrated in the representation of closely held, entrepreneurial businesses.  He also represents clients in commercial litigation and criminal cases, including clients charged with white collar offenses and serious felonies, in both Federal and State courts.
Mr. Ryan often acts as outside counsel to closely held businesses, providing a full range of legal advice and counsel in the daily operation and growth of the businesses. He  represents clients in corporate, financial, real estate, and business transactions in the tens of millions of dollars range as well as assisting and counseling in the formation, structuring, and organization of new businesses.
Contributions by Randall T. Tesser
New Jersey Senate President, Democrat Stephen Sweeney has previously stated his intent to facilitate the passing of a bill legalizing recreational marijuana, and to do so within the first 100 days of Murphy's tenure. Democratic Senator Nicholas Scutari, sponsor of the legalization bill, has stated that, "it's full-steam ahead," pending Murphy's election.
Following the election, the New Jersey senate will be composed of 25 Democrats and 15 Republicans, and Democrats will account for at least 54 out of 80 seats in the Assembly (the two seats in District 8 were too close to call). This represents gains for Democrats in both the Senate and Assembly. There is no guarantee that the legislators will vote along party lines; however this might suggest that the marijuana bill will face a relatively unencumbered path to law.
New Jersey would be the ninth state to legalize possession of marijuana for both medical and recreational use, following Alaska, California, Colorado, Maine, Massachusetts, Nevada, Oregon, and Washington, as well as in the District of Columbia. Twenty-nine states have legalized medical marijuana in some form.
Despite the fact that New Jersey might legalize recreational marijuana, cannabis—for both recreational and medical purposes— remains illegal under the federal Controlled Substances Act (CSA) (where it remains categorized as a Schedule I drug, i.e., a substance that is highly addictive and has no medical value). The Department of Justice, under the Obama Administration, issued a policy update shifting its prosecutorial focus to enforcing regulation of marijuana in states where its use is legal, rather than imposing criminal sanctions on those acting in violation of CSA but in accordance with state law. In other words, the Obama Administration would not target individuals, growers, or seller who complied with state regulations.
Jeff Sessions, the Attorney General under the Trump Administration, has voiced his intention to increase enforcement of the CSA and crack down on the manufacture, sale and use of cannabis in states where it has been fully legalized. Sessions, a longtime outspoken critic of marijuana and the cannabis industry, has submitted letters to the Governors of Colorado, Oregon, and Washington, stating that he intends to enforce the federal ban on cannabis, and that he is not satisfied by the efficacy of the states' present regulatory schemes. So far, his "crusade" has not been supported by the Republican controlled Congress. The Congress ostensibly pushed back on Sessions' campaign to prosecute cannabis offenders, voting in May of 2017 to allocate $0 of the budget to prosecution of cannabis offenders of the CSA. However, in September, the House Rules Committee blocked consideration of an extension of this provision. It seems impossible to predict the future of any policy or program in Washington DC these days and the overwhelming public support of legalized recreational use of marijuana may be an important factor in play as we approach the 2018 Congressional elections.
New Jersey politicians are also making a push for legalization on the federal stage. United States Senator and New Jerseyan Cory Booker introduced the "Marijuana Justice Act" in August of 2017. This bill, if enacted, would not only remove the federal prohibition on marijuana, but also would punish states with disproportional marijuana-related arrest or incarceration rates by cutting off federal funding of prisons and jails to those states. The bill is currently being reviewed by committees in the Senate.
For the time being, it seems that recreational marijuana will soon be legalized in New Jersey, resulting in increased opportunities for the cannabis industry in the Garden State. The future of federal policy on legalized cannabis use remains in a state of uncertainty though as this is one area in which many Republicans seem to not be concerned about States' rights, preferring enforcement of unpopular and outdated Federal law over popular State laws.