Authored By: William F. McDevitt, Esq.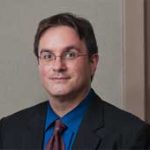 Pennsylvania's Medical Marijuana Program is on the verge of delivering product to patients. Of the 12 licensed grower/processors, 11 are cultivating cannabis now and 3 of the 54 physical dispensary locations (to be operated by 27 licensed dispensary companies) have clearance from the Department of Health (DOH) to open their doors. It is estimated that more than 14,000 patients have been certified or are in the process of obtaining certification to receive medical marijuana.
What will patients find at their chosen dispensaries? Dispensaries are permitted to provide cannabis in the form of pills, oil, "topicals" (creams, ointments, tinctures), vaporizable liquids and liquids. Leaf and flower forms cannot be sold. All forms must contain product information, confirmed by a licensed laboratory, outlining the amount of active ingredients. Products containing less than 0.3 percent of tetrahydrocannabinol (THC) are permitted. Regulations also permit dispensaries to sell "instruments or devices" as approved by the DOH, which presumably will include vaporization pens.
Arguably, the most interesting thing that patients will find at dispensaries is a choice of brands. Unlike Pennsylvania's beer distribution system, which requires retail distributors to enter into exclusive contracts with wholesale distributors, licensed medical marijuana dispensaries are free to purchase products from any licensed Pennsylvania grower/processor. Although regulations have divided Pennsylvania into six regions, a licensed grower/processor can sell product to any licensed dispensary within the Commonwealth.
Dispensaries have the option to make products available from any or all of 12 licensed grower/processors in Pennsylvania, but practical issues might dissuade them from doing so. Purchasing from multiple sources makes legally mandated seed-to-sale controls and documentation more onerous. Grower/processors must include the dispensary's name on product labels, complicating sales to multiple dispensaries. Some grower/processors and dispensaries share common ownership and will seek to minimize competition. Companies will need to determine whether transporting and maintaining a large variety of products is cost-effective and profitable.
Whatever dispensaries decide to do, cannabis products can be advertised and marketed only within the dispensary itself, subject to regulatory limitations. Neither dispensaries nor grower/processors can provide samples. Cultivators cannot make specific claims about the benefits or effects of their wares. Artwork is permitted, subject to restrictions aimed at preventing confusion with snacks, candy, foods or anything else "that might make the package attractive to children."
Within these restrictions, the 12 grower/processors must work to set their products apart. Patients in Pennsylvania can obtain any product, available from any dispensary, to treat DOH-certified medical conditions. Grower/processors must make their products memorable to build word of mouth and obtain market share.
Early success and growth is important. In Colorado and California, it is estimated that the top five brands control over 50 percent of the cannabis market, and the brand leaders have been relatively stable. Brand loyalty will develop quickly, especially since patients might be resistant to switching beneficial medications. Pennsylvania dispensaries may prove to be an advertising battleground as grower/processors seek to capture patients' hearts and minds.
About the Author
William F. McDevitt is a partner in the Philadelphia office of national law firm Wilson Elser, where he is a member of the firm's Cannabis Law practice. He can be reached at william.mcdevitt@wilsonelser.com.