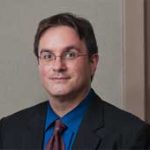 According to a study released by the Annals of Internal Medicine on July 24, 2018 (July AIM Report), about 81% of Americans believes that medical marijuana has at least one benefit. In a 2017 survey of 9,003 adults, people identified pain management (66%), diseases such as epilepsy or multiple sclerosis (48%),and relief from anxiety, stress and depression (47%) as conditions that are treatable with cannabis. Of those surveyed, 29.2% believes that cannabis prevents health problems. Only 17% of those surveyed believes that cannabis provides no medical benefits.
Pennsylvania has embraced medical cannabis. On July 31, 2018, the Department of Health (DOH) issued an additional 13 grower/processor licenses. An additional 23 dispensary licenses are expected to be issued shortly. It is anticipated that additional licenses may be issued to Clinical Registrants, pending the outcome of a judicial review of temporary regulations issued by the DOH.
Pennsylvania also has shown flexibility in the administration of the medical marijuana program. Although Pennsylvania's Medical Marijuana Law does not recognize smoking as an approved delivery method for medical cannabis, dispensaries are permitted to sell vaporizable "flower" starting on August 1, 2018. This change, recommended by the Medical Marijuana Advisory Board, is meant to decrease processing costs and increase supply, resulting in lower costs to patients. It also may help to destigmatize "flower" or raw cannabis.
The Weight of Perception
Unfortunately, perceptions can quickly change. In July, a reported 165 people in Philadelphia overdosed, 10 of them fatally, from heroin that was laced with both fentanyl and synthetic cannabinoid 5-fluro-ADB, sold as "Santa Muerte." While fentanyl has been associated with a higher overdose risk, it is unclear whether 5-fluro-ADB made the heroin more dangerous. It also is unclear why the heroin was laced with a synthetic cannabinoid. The Center for Forensic Science Research and Education, which tested the drugs for local police, reports that heroin/fentanyl/synthetic cannabinoid combinations have been seen in greater numbers in the five-county Philadelphia region and the bordering counties of Southern New Jersey.
Such incidents potentially harm the public's perception of medical marijuana. The July AIM report found that 91% of adults surveyed associated cannabis with at least one risk. The highest reported perceived risks were legal problems (51.8%), addiction (50%) and impaired memory (42%). Although it has been established that cannabis is not physically addictive, only 22.4% of U.S. adults surveyed believe that marijuana is not at all addictive. Events that link marijuana or cannabinoids to heroin abuse might decrease support for medical cannabis.
At present, Pennsylvania's medical marijuana program is associated with opioids, and for good reason. Opioid use disorder or opioid dependence is one of the 21 approved conditions for which cannabis can be prescribed. Unlike methadone or buprenorphine, cannabis is not an "opioid substitute." While humans process opioids and cannabis differently, preliminary research suggests that cannabis might relieve anxiety, stress or cravings associated with opioid dependence, and may treat underlying pain issues for which opioids may be prescribed.
The success of Pennsylvania's medical marijuana program may require public education about the differences between opioids and cannabis. With half of the population believing that marijuana is addictive and sales of synthetic cannabinoid-laced drugs becoming more common, industry and public health workers must actively work to dispel misconceptions and maintain the favorable public perception of medical cannabis.
About the Author
William F. McDevitt is a partner in the Philadelphia office of national law firm Wilson Elser, where he is a member of the firm's Cannabis Law practice. He can be reached at william.mcdevitt@wilsonelser.com.
The Following Article Was Referenced In This Piece
http://annals.org/aim/article-abstract/2694804/risks-benefits-marijuana-use-national-survey-u-s-adults