It will be some time until cannabis is de-scheduled and removed from the Controlled Substances Act, but that doesn't mean the inter-state industry needs to sit on its hands and wait it out. A series of recent trends indicates that the legal interstate cannabis industry is alive and well, and quickly growing. This should make the decision to legalize easier for Congress, and when legalization does happen, the transition will be smooth because the interstate industry is already in place.
Authored By: Matt Warner 
Let's start with the discrete legal cannabis markets popping up state-by-state all over the country. Thirty-three states have legalized cannabis in one form or another.[1] But these markets start and stop at the state borders, right? The answer to that question is a resounding 'kind of.' Plants and THC can't cross state borders. But the cannabis market is about much more than the plants and the chemicals. Think brands, intellectual property, equipment, recipes, expertise, and—of course—money.
Several years ago, states were doing more to curb the flow of not only product but also money across their borders.  Colorado and Oregon, to name just two of many, adopted strict residency requirements at the outset of their adult use programs, in an effort to keep the product and the money 'in house.'[1] Residency requirements at their strictest can be used to not only prevent nonresidents from owning state licensed operators, but also to prevent legal businesses from licensing intellectual property, leasing equipment or even borrowing money across state lines.
However, in a reversal of that trend, states that once erected strong barriers meant to prevent their local cannabis businesses from engaging in any interstate activity are, at the industry's insistence, tearing down those barriers.  Colorado and Oregon have done so for policy reasons. Maine ditched its residency requirement over concerns it was unconstitutional.
[2] The result is that investors, multistate operators, and experts in the industry are gaining a foothold across state lines.
Looking at residency requirements alone, the trend is obvious. States that once erected strong barriers meant to prevent their local cannabis businesses from engaging in any interstate activity are, at the industry's insistence, tearing down those barriers.   The result is that investors, multi-state operators, and experts in the industry are gaining a foothold across state lines.
Before moving on to a deeper discussion of the push by private industry to expand the inter-state cannabis market, it's worth making one more point on this trend of states themselves creating a de facto interstate industry. There's been much talk in recent months especially of an interstate compact,[3] essentially a deal between two or more neighboring states which would merge their respective cannabis markets and allow the flow of product across their borders. Oregon has even passed a law allowing the state to make agreements with other states to import and export legal cannabis, but only if this arrangement is blessed by Congress. While the idea remains aspirational for the time being, the crescendo of states and industry groups in support[4] is a clear sign of the increasing appetite for a true inter-state cannabis market, even before the plant is officially legalized by the federal government.
Even absent the free flow of weed across state lines, the activities of investors, banks and multi-state operators illustrate that there is an interstate industry in several important respects. For starters, there are more than a handful of publicly traded cannabis companies operating in the U.S., many of these operators holding (directly or indirectly) cultivation, retail and manufacturing licenses in many different states. The reach of these multi-state operators is only growing, with new mergers and acquisitions being announced almost weekly. Pause for a moment and consider this fact. In a country where even the possession of cannabis is a felony, there are businesses growing and selling THC products in multiple states, and then reinvesting the revenues from these sales in other cannabis operations in other states, or distributing profits from cannabis sales to shareholders dispersed around the country and the world.   Even if the product itself isn't being shipped from state-to-state, the inevitable result of this rise of multi-state operators is that state-markets will become more intertwined, generally more affected by and dependent upon one another.  If the market tanks in one state because of oversupply, it is not far-fetched to expect multi-state operators to import revenues from other states with more lucrative industries, thereby redistributing the wealth and creating a more-consistent national market.
Besides equity ownership, the industry is ripe with examples of companies involved in and profiting from cannabis sales in multiple states. We're seeing more franchising among cannabis operators, for example, with successful businesses in one state essentially sharing their name, brand and business model with other operators in other states, in exchange for a piece of revenues. Others are licensing their intellectual property or selling their expertise, whether it be related to strains, grow operations, processing, etc., across the country. And, of course, financial institutions are wading deeper into the industry month by month. According to data collected by the Financial Crimes Enforcement Network at the Department of Treasury, the number of banks serving marijuana-related businesses has been rising steadily since 2014.[5] This reflects the generally hands-off approach of the federal government during this period and the increasing number of states legalizing cannabis.
The bottom line is that there are cannabis businesses all over America today that share the same owners, same brand names, same recipes, same strains, same growing and processing techniques, same products, etc. etc. etc. Money is freely flowing from state-to-state through centralized ownership or centralized lenders. The only thing not interstate about this market is the flow of product but, at a very minimum, whenever cannabis is legalized federally, the marketplace will already be established in a very real way.
Accepting for a moment that the interstate cannabis market exists in a number of important and tangible ways, how did we get to this point in the face of ongoing federal criminalization? The easy, and typical, response is that the federal 'prohibition' is nominal at best. The now-famous Cole Memorandum in 2014 reset federal policy and, essentially, instructed the Department of Justice to tolerate the sale of cannabis pursuant to a state license, so long as no product itself crossed state lines.[6] The Trump Administration continues to generally follow this, despite former Attorney General Sessions' repudiation of the Cole Memo.[7] If the federal government permits the sale of cannabis in states where it's legal, and doesn't take any action to stop the flow of money related to the cannabis industry across state borders, then the inevitable result is the current nationwide, interstate cannabis market.
The final factor to consider is the role of the courts in legitimizing the cannabis industry and permitting the growth of the interstate market. A great example of this trend is the series of decisions earlier this year in the case Helix TCS Inc. v. Robert Kenney.[8] In these cases, a federal district court and then the 10th Circuit Court of Appeals rejected the somewhat-absurd argument of a cannabis multistate operator that it did not have to abide by the Fair Labor Standards Act because its employees were involved in trafficking an illegal substance. This case may have decided against a multi-state operator, but it stands for the crucial proposition that even in the cannabis industry, the usual rules apply. Similar examples abound. A federal court in Colorado, for example, rejected the argument that insurance claims by cannabis operators are excluded from coverage because the claimant deals in contraband, noting that the policy's contraband exclusion is "rendered ambiguous by the difference between the federal government's de jure ad de facto public policies regarding state-regulated medical marijuana."[9] And another in California rejected the argument that someone who contracts to purchase a marijuana business does not actually have to abide by the contract because the contract "mandate[s] illegal conduct" and is therefore unenforceable.[10]
The broader point about the federal courts is that the more they treat the cannabis industry like any other, subject to the same legal rights and mandates, the better it is for the industry and for regulators. As the trend continues in this direction, the industry moves away from the Wild West and toward a normalcy where rule of law and predictability allow faster growth, and more secure investments. After all, if operators know that their contracts are enforceable, and that federal laws govern them just like anyone else, it's a lot easier to plan for the future, and perhaps invest in new cannabis businesses in new states. By the same token, regulators at the state and federal level should take comfort as cannabis businesses enter the legal mainstream because this means that regulations, even those that are not cannabis-specific, must apply to the industry.
This growing interstate cannabis market is important for a number of reasons, in particular because it adds momentum to the effort to legalize cannabis nationally. Sure, the stigma built up over decades from the 'war on drugs' will persist, but cannabis doesn't seem so scary when it's for sale in nearly two thirds of the states, supported by a quickly-growing, sophisticated, and above-board industry. As Congress examines the issue more carefully, it will see that legalization is becoming almost a technicality. The industry is already here.
BIO
Matt Warner is a Partner at Preti Flaherty in Portland, Maine where he specializes in cannabis law, administrative law, and appellate practice. He is currently representing cannabis operators suing the State of Oklahoma and the City of Portland, Maine over their residency laws, and he filed a lawsuit earlier this year against the State of Maine which led the state to abandon its residency requirement for adult use marijuana businesses.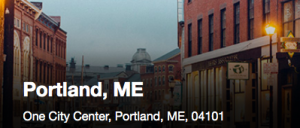 https://www.preti.com/contact-us/
SOURCES
[1] Brakkton Booker, "Illegal to Essential: How the Coronavirus is Boosting the Legal Cannabis Industry." NPR.org (Apr. 20, 2020).
[2] [2] The author was the lawyer for the plaintiff's in that lawsuit, NPG, LLC d/b/a Wellness Connection, et al v. Department of Administrative and Financial Services, State of Maine, et al, Civil Action 1:20-cv-00107 (D. Me. 2020).
[3] See, e.g., David Bienenstock, "COVID-19 interstate compacts could be a model for regional marijuana trade", Leafly.com (May 27, 2020).
[4] Jelana Cikes, "New campaign makes push for interstate cannabis commerce in U.S.", Greencamp.com (Sept. 22, 2020).
[5] FinCEN, Marijuana Banking Update
[6] Memorandum for United States Attorneys: Guidance Regarding Federal Marijuana Enforcement, Office of the Deputy Attorney General (Aug. 29, 2013).
[7] See Memorandum for all United States Attorneys: Marijuana Enforcement, Office of the Attorney General (Jan. 4, 2018).
[8] See Sarah Jarvis, "10th Cir. Won't Revisit Cannabis Security Co.'s Wage Case," Law360.com (Jan. 31, 2020).
[9] See Green Earth Wellness Center, LLC v. Atain Specialty Insurance Co., 163 F. Supp. 3d 82, 833 (W.D. Colo. Feb. 17, 2016)
[10] See Mann v. Gullickson, 2016 WL 6473215 (N.D. Calif. 2016).