Authored By: William Gay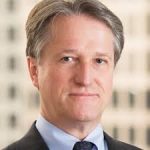 Los Angeles
p. 213.330.8858
f.  213.443.5101
william.gay@wilsonelser.com
Bio
William Tolin Gay has more than 30 years of experience as a business /corporate lawyer, culminating in his present transaction-focused practice, which includes corporate law, entity formation, mergers and acquisitions, corporate finance, licensing agreements and technology transfers. Bill has extensive experience working with domestic and foreign clients in securities, real estate, intellectual property and franchising. Among his many domestic and international clients are Japanese entities that operate in the United States.
Bill, who speaks and reads Japanese, practiced law in Tokyo for several years, where he represented U.S. companies in their Japanese operations as well as Japanese issuers and underwriters in Eurobond securities issues. He is a certified California Real Estate Broker and a California Certified Mediator. Bill was appointed by the International Law Section of the State Bar of California to serve as a member of the Executive Committee for 2015–2018.
Article:
Private offerings are exempt from registration, and are usually offered pursuant to Regulation D of the Securities Act. Rule 506 of Reg D permits sales of an unrestricted amount of securities to an unlimited number of accredited investors, plus up to 35 non-accredited investors (all of whom must be sophisticated investors). This is the structure of the typical private placement.
A critical document in most private placements is the Private Placement Memorandum (PPM). Although not legally required in offerings made only to accredited investors, it is advisable in all cases, as it affords the issuer "four corners" protection, as the investor states in the subscription agreement that the investment decision was made solely on the basis of information contained in the PPM.
The form of the PPM is set forth in Regulation S-K. The structure is familiar to readers of business plans, which should come as no surprise; many professional business plan authors got their start in investment banking. One of the most important parts of the PPM is the section on "Risk Factors," which are described in the Regulation as follows:
"Risk factors. Where appropriate, provide under the caption "Risk Factors" a discussion of the most significant factors that make the offering speculative or risky. This discussion must be concise and organized logically. Do not present risks that could apply to any issuer or any offering. Explain how the risk affects the issuer or the securities being offered. Set forth each risk factor under a subcaption that adequately describes the risk. The risk factor discussion must immediately follow the summary section. If you do not include a summary section, the risk factor section must immediately follow the cover page of the prospectus or the pricing information section that immediately follows the cover page. Pricing information means price and price-related information that you may omit from the prospectus in an effective registration statement based on §230.430A(a) of this chapter. The risk factors may include, among other things, the following:
(1) Your lack of an operating history;
(2) Your lack of profitable operations in recent periods;
(3) Your financial position;
(4) Your business or proposed business; or
(5) The lack of a market for your common equity securities or securities convertible into or exercisable for common equity securities."
Or, quite possibly, "The Company's business is illegal under federal law."
So what to make of this? Given that securities offerings are governed, at the most fundamental level, by federal law, are offerings by cannabis businesses illegal per se? Anecdotal evidence would suggest not. In fact, it appears that the SEC's approach to the few, hesitant registration statement filings has been hands off, to simply allow the registration to "go effective."
For private placements, exempt from the registration requirement, the best practice appears to be a clear, comprehensive risk factor disclosure. At the very least, this should include some mention of the fact that cannabis is a DEA Schedule 1 substance, and an explanation of what that means.
During the previous administration, a reference to the Cole Memo, and a brief description of its contents, was often used to illustrate the federal government's position, at least with respect to enforcement. This often was accompanied by a link to the Memo on the Department of Justice website. This is probably still a good practice, although issuers and their counsel should monitor any possible changes in the position of the Department.
A related question is what this means for ancillary businesses, especially those that do not "touch product." This includes manufacturers of equipment, whether for growing, extraction testing or use, soils experts, and all the various service providers to the industry. These issuers would be wise to include some discussion of the federal issue, but more as it relates to business risk than to criminal prosecution.
And finally, every issuer should develop a consistent set of responses to anticipated questions. All investors, including accredited investors, are owed the right to ask materials questions, and to receive answers that are complete and "not misleading." Consistency in responses is critical, and a written record of consistency can provide a useful defense in any ensuing litigation.