Authored By: Bennett Collen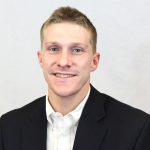 Bennett is Founder and CEO of Cognate, the fastest, most affordable way to record and monitor trademarks and brands. Cognate uses blockchain technology to make an immediate, immutable record of your trademark use. The son of two trademark attorneys, he earned his "unofficial JD" in trademark law at the dinner table, and by working at his parents' firm for parts of twenty years.
Marijuana strains have long been known for their unique and catchy names: "Northern Lights," "Purple Kush," "Maui Wowie," "Blue Dream," "Green Crack." Growers and sellers used these "brands" to distinguish their product from their competitors.
This is the exact purpose of a trademark – to indicate the origin of the goods, and prevent confusion amongst consumers. Now that cannabis is legal for recreational or medicinal use in over half of the United States, properly protecting these names has enormous financial implications.
In 2016, North American consumers spent $6.9 billion on legal cannabis products, a 34% increase from 2015. By 2021, legal cannabis products are projected to be a $21.6 billion industry.1
But this budding industry is running into a very interesting trademark situation. Though legal in one form or another in over half of the country, marijuana remains classified as a Schedule I controlled substance under federal law – it is illegal. Since the U.S. Patent and Trademark Office (USPTO) is a branch of the federal government, it is precluded from registering trademarks for marijuana retailers or for products that contain cannabis.
This presents an enormous problem to the proprietors of marijuana dispensaries, who are unable to capitalize on the creation of a successful brand, and also provides an interesting case study into the power and value of a brand.
In the tech industry, trademarks are sometimes referred to as "soft" intellectual property, since they prevent other companies in your industry from using the name of your product, but not against the creation of a similar, or even identical, product. But in reality, a trademark is often a company's most valuable asset. Forbes estimates that Nike's brand name – alone – is worth $26 billion.
Business owners in the cannabis industry are learning this lesson firsthand. Once one dispensary produces a popular strain, other dispensaries copy the name immediately and slap it on an inferior product. This harms the brand of the original product, and cuts into the profits of the dispensary that created the original strain. The consumers think they're buying the popular strain, when in reality they are buying a knock-off.
Seasoned professionals or growers might be able to distinguish different strains just by looking, but the average consumer will see a bunch of similar-looking green buds. To them, the name is the only distinguishing factor between different products.
Even if the knock-off is of similar quality to the original, is different than the original strain – which again will cause confusion to the consumers. This can be dangerous when the buyer is physically consuming the product in question.
Some companies have started to take an indirect approach to trademark protection by filing for federal registration for products and services tangentially related to their core cannabis product. For instance, they might seek federal trademark protection for providing cannabis information, clothing, or rolling papers.
This may help dispensaries get a defensible position for some aspects of their business, but still will not prevent trademark infringement of their core product. Cannabis companies are hoping that this will ward off potential imitators, and position them well for federal registration if and when the sale of cannabis becomes legal under federal law.
For now, cannabis companies are limited to state trademark registration, which is rather narrow in scope, and only applies to the state in which they are presently operating. For businesses that have ambitions of nationwide expansion, this is less than ideal.
If cannabis products become legal under federal law, it is likely that there will be several parties vying for registration for the same or similar marks. In that case, it is possible that the USPTO will give preference to the party that used the mark first. Companies would do well to make a record of their trademark use in case that situation arises.
The winners of this trademark land-grab will win big, carving out a protectable slice of a rapidly growing multi-billion dollar industry, and the losers will be facing an uphill battle against the COCA-COLAs of the marijuana industry.
1 ARCVIEW Market Research, BDS Analytics. The State of Legal Marijuana Markets, 5th Edition.