In late April, the US House of Representatives and Senate voted to pass a $484 billion economic stimulus package providing further aid to small businesses, which was signed by the President. The bill provides additional funding for the small business lending program that had quickly been depleted, and it appears that the hemp industry is positioned to take advantage of this new round of funding.
Authored By: Richard Y. Cheng, JD, MBA, CHC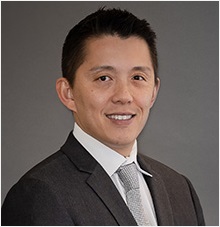 Member
Contact Information
Richard Y. Cheng
(972) 427-7685
rcheng@weaverjohnston.com
Richard Y. Cheng's practice focuses corporate transactions, regulatory, compliance matters and administrative appeals. His healthcare law practice includes representation of post-acute care providers (e.g. nursing facilities, assisted living communities, CCRCs, home health care agencies, hospices, rehabilitation providers), community hospitals, management service organizations (MSOs), private equity groups & investors in healthcare, physician groups, ancillary providers (e.g. pharmacies, DME companies, labs), retail medicine providers (e.g., urgent care centers, ASCs, ERs), dental service organizations (DSOs), behavioral health, chiropractors, and veterinary practices.
Richard has considerable experience representing clients involving Stark Law, Anti-Kickback Statute, FCA, EKRA, HIPAA, HITECH Act, Civil Monetary Penalties (CMPs), state based healthcare regulations, Medicare-related transactions (e.g. change of ownership) licensure surveys, formation of MSOs and DSOs, managed care organization (MCO) payment matters, Medicaid contracting, and Medicare appeals before administrative law judges.

Prior to joining Weaver Johnston Nelson, Richard was an equity partner and a member of the healthcare sector at one of the largest AmLaw 100 global firms. During his tenure, he launched the firm's hemp/hemp products practice group where he led multiple initiatives in building the firm's reputation in cannabis. In addition, Richard formerly served as vice president and general counsel at two separate healthcare companies, where he assisted with change of ownership transactions, counseled on healthcare operational matters and worked closely with outside counsel managing multiple litigation matters. He also created the medical appeals departments at both healthcare organizations, overseeing multiple staff members that he trained, resulting in the successful recover of millions of dollars in governmental and private healthcare insurance claims. Early in his career, Richard worked as a licensed occupational therapist, served as an adjunct faculty at multiple universities and lobbied in Washington D.C. through the American Occupational Therapy Association
In addition to his traditional healthcare practice, Richard developed a cannabis regulatory and corporate practice starting in late 2013. As a leading cannabis attorney, Richard served as outside general counsel to the Texas Cannabis Industry Association, co-authored a FDA primer in preparation for the 2019 FDA public hearing on CBD products and has been named a top 250 cannabis legal expert by DataBird Research Journal. He represents a broad base of cannabis related clients, including, private equity groups investing in the cannabis industry, physicians, medical marijuana dispensaries, seed developers, cultivators, processors, wholesalers, retailers, distribution centers and ancillary providers (e.g. testing labs, biomass brokerage firms, etc.) and marketers.
Financial Relief for Hemp Businesses in Response to COVID-19 and the Coronavirus Food Assistance Program Barriers
Of the $484 billion economic stimulus package, $321 billion is going to fund the Small Business Administration's ("SBA") Paycheck Protection Program ("PPP"), including $60 billion for small lenders and community banks. Further, Economic Injury Disaster Loans ("EIDL") will be available for hemp farmers with fewer than 500 employees, which is the majority of hemp farmers in the US. EIDLs provide up to $10,000 in advance for small businesses, but hemp businesses must demonstrate adverse economic impacts relating to the coronavirus (COVID-19) pandemic. Also, $50 billion has been allocated for disaster recovery loans and $2.1 billion for additional salaries and SBA expenses.
The new economic stimulus package was more directly beneficial to hemp businesses than the CARES Act. The SBA did not offer CARES Act funding, particularly EIDLs, to hemp businesses. In fact, although the SBA's administrator, Jovita Carranza, received joint letters from Congressional members, and separately from hemp organizations, urging the agency to give hemp farmers access to EIDL funds, the agency indicated that agricultural businesses, including hemp farmers, are ineligible for the stimulus money allocated to small businesses under the CARES Act. This position appeared inconsistent with the bill's legislative intent. In addition, despite hemp's current legal status as a result of the 2018 Farm Bill, federal financial institutions had delayed in providing guidance to banks relating to hemp, causing multiple challenges for hemp businesses to open accounts, ascertain lending, or even get banks to initiate a relationship.
The $484 billion stimulus package is a more apparent green light for hemp businesses to obtain financial aid. It is therefore critical for hemp businesses to act quickly and not delay applying for EIDLs or the PPP. It is unpredictable when this round of funding will be exhausted, resulting in further delay in obtaining financial relief. Also, there may be ambiguities and challenges for hemp CBD businesses, as many hemp CBD businesses are selling and promoting products that violate the Food and Drug Administration ("FDA") regulations and the Food, Drug, and Cosmetic Act ("FD&C Act"). In 2020, the FDA has issued numerous warning letters to hemp CBD businesses regarding medical claims in their products. While no specific guidance has been released, it is possible that hemp CBD businesses that have recently received such FDA warning letters may face additional issues when applying for EIDLs and PPP.
Approximately one month after the new stimulus package was passed in favor of the hemp industry, another battle has risen. On April 17, 2020, the U.S. Secretary of Agriculture announced the Coronavirus Food Assistance Program (CFAP), a $19 billion relief package to provide support to farmers and ranchers, maintain the integrity of the food supply chain and ensure Americans continue to receive and have access to necessary food. In a statement released by U.S. Senator John Hoevan of North Dakota, chairman of the Senate Agriculture Appropriations Committee, $16 billion in direct payments will include, $9.6 billion for the livestock industry, $3.9 to row crop producers, $2.1 billion to specialty crop producers, and $500 million for "other crops." According to U.S. Secretary of Agriculture Sonny Perdue, the $500 million for "other crops" includes hemp. Perdue stated, "Hemp growers, if they demonstrate a loss, they will be considered like other crops." It is important to note that the relief package does not specifically exclude hemp-flower cultivators. Recently, the U.S. Department of Agriculture (USDA) initially announced that hemp growers are ineligible to apply for financial relief from the $19 billion CFAP. However, the USDA rescinded its initial position. The USDA now asserts if hemp businesses can show the commodity experienced a more than 5% price decline from January to April 2020, then hemp businesses may be eligible for financial relief from CFAP.
While many hemp businesses have reported significant financial declines due to the pandemic, hemp businesses do not usually publish price data, unlike other commodities whose prices are collected by USDA and commodities traded on the futures markets. Without specific data to support the 5% or greater price decline from January to April 2020, hemp businesses will likely be hindered from accessing financial relief under CFAP, unless USDA amends its current guidelines. However, organizations like Hemp Benchmarks and PanXchange have aggregated data for the hemp industry that undoubtedly demonstrate hemp prices have declined more than 5% from January to April 2020. Legislative efforts are being exercised by multiple lobbying groups to urging USDA to supplement the commodities currently listed in the CFAP regulation by including hemp. The comment period is open until June 21, 2020, so it is more vital than ever for the hemp industry to voice its concerns.
Richard Y. Cheng, JD, CHC