Authors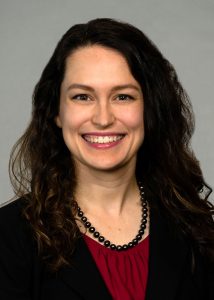 The CBD industry is still trapped in a regulatory tangle with no clear pathway out following the Food and Drug Administration's denial of requests by Charlotte's Web and Irwin Naturals to market hemp extract containing CBD as a dietary supplement.[1] FDA released these denials on August 11, 2021, with no press, but the message is clear: products cannot contain CBD (even as part of a full spectrum hemp extract) and be marketed as dietary supplements. Furthermore, FDA asserted that the submitted evidence was insufficient to reasonably expect that the product is safe. Without Congressional action, the industry must continue to operate in a legally gray area.
FDA and Charlotte's Web:
Looking at Charlotte's Web in particular, the company notified FDA that it intended to market a full spectrum hemp extract, which contains CBD, as a dietary supplement. FDA's denial started with discussing the definition of "dietary supplement" under the Federal Food, Drug, and Cosmetic Act.  Under the Act, if an "article" is an active ingredient in an approved drug or substantial clinical investigations for the ingredient's use as a drug have been instituted and have been made public, then products containing that article are excluded from the definition of a dietary supplement. See 21 U.S.C. § 321(ff)(3)(B) (section 201(ff)(3)(B) of the Act). A central issue for FDA's denial here was the meaning of the term "article."
FDA observed that CBD is the active ingredient in an FDA approved drug (the anti-seizure drug Epidiolex) and that there is public information about substantial clinical investigations for CBD. Since Charlotte's Web's hemp extract contained CBD, FDA concluded it is a CBD product and thus an "article" subject to both approval as a drug and substantial clinical investigations. Based on this analysis, FDA asserted that the CBD-containing hemp extract is excluded from the definition of a dietary supplement and cannot be marketed as such. This analysis is consistent with FDA's prior articulation of its legal interpretation regarding the marketing of products containing CBD.[2] This means that there is no way to market a CBD-containing product as a dietary supply and to comply with FDA's interpretation of the Act. In theory, FDA could issue a regulation to address this topic after undergoing notice-and-comment rulemaking, but this would be a several year process at best.
Beyond denying the petition for a definitional reason, FDA continued on to explain that it did not believe that sufficient data was submitted by Charlotte's Web to demonstrate the safety of CBD. While the discussion is arguably moot given FDA's interpretation of the dietary supplement definition, this reflects FDA's continued skepticism over CBD safety. In a response, Charlotte's Web reportedly challenged FDA asserting that the Agency's letter contained factual inaccuracies and that FDA's safety conclusion was wrong.
Charlotte's Web also expressed its frustration and that it was "puzzled" about how FDA intends to move forward to develop a regulatory framework for CBD products. Charlotte's Web pointed out that since the enactment of the 2018 Farm Bill, which removed hemp from the Controlled Substances Act, "the industry has grown substantially" and that the need for a "regulatory framework — soon — is clear." The same day the 2018 Farm Bill was signed into the law, FDA acknowledged that increasing public interest in CBD products "makes it even more important . . . for the FDA to clarify its regulatory authority over these products."[3] In 2019 the FDA opened a comment period related to products containing CBD, but has yet to issue any regulations, guidance, or even a framework for these products.
The Confusing Environment of FDA and State Actions:
Given FDA's continued interpretation as reflected in the Charlotte's Web denial, marketing a dietary supplement containing CBD remains prohibited under the Act, as interpreted by FDA, and currently there is no meaningful pathway out of this morass.
FDA's actions and inactions leave the fast-growing CBD industry on unclear ground from a regulatory standpoint. FDA has publicly taken the position that neither a dietary supplement nor a conventional food product can contain CBD, including in the form of full spectrum hemp extract, and be legally marketed. However, the Agency has not taken enforcement actions against such products except when a company claims that the products offer some therapeutic benefit – such as treating pain,[4] depression,[5] cancer,[6] or even COVID-19.[7] When that occurs, FDA has asserted that the products are violative under the regulatory regime applicable to drug products. Additionally, earlier in 2021 FDA asserted that CBD cannot be an inactive ingredient in a drug product.[8]
Given the lack of FDA enforcement activity against dietary supplements or conventional foods that contain CBD and do not include therapeutic claims, some states have stepped in to fill the void. States have taken varying approaches regarding the legality CBD dietary supplements or food. They range from completely prohibitive (e.g. Idaho, Maryland, and Massachusetts) to quite permissive (Colorado, New Mexico, Ohio). Despite the risks, many CBD companies and retailers sell a wide range of CBD products, even in states where the legal landscape is unclear.
Now What:
This situation will likely continue despite calls for FDA to provide a meaningful regulatory regime for CBD products. Noticeably missing from FDA's list of regulations[9] and guidance[10] that it anticipates issuing in the near future: anything to do with CBD. Furthermore unlike last year,[11] FDA's most recent budget request did not include specific funding to develop CBD policy. Instead FDA reported that it is conducting scientific research to help with regulatory decision-making: FDA hopes to complete the research in Fiscal Year 2023 (October 2022 to September 2023).[12] Unless Congress forces a change through a legislative solution, we anticipate that a CBD-regulatory regime will remain stuck in FDA's confusing web.
About the Authors
Katie Gates Calderon is a partner at Shook, Hardy & Bacon and co-chairs the firm's Food, Beverage & Agribusiness Practice and is the founding co-chair of the Cannabis Law Practice. She focuses on the defense of corporations in individual and complex tort, product liability and consumer protection matters.
Shook, Hardy & Bacon Of Counsel Kristin Kaplan is a former FDA lawyer who advises clients on the approval, marketing and defense of FDA-regulated products and guides clients on the responses to actions taken by regulatory agencies.
Shook, Hardy & Bacon Associate Emily Sellers focuses her practice on class action and complex litigation in a variety of industries including food and beverage and cannabis among other areas. She has experience defending consumer fraud class actions, and advises clients on hemp regulation.
All three practice nationally from Shook's headquarters 2555 Grand Blvd., Kansas City, Missouri, 64108. www.shb.com
[1] Charlotte's Web Denial Letter: https://www.regulations.gov/document/FDA-2021-S-0023-0053; Irwin Naturals Denial Letter: https://www.regulations.gov/document/FDA-2021-S-0023-0050
[2] U.S. Food & Drug Administration, "Statement from FDA Commissioner Scott Gottlieb, M.D., on signing of the Agriculture Improvement Act and the agency's regulation of products containing cannabis and cannabis-derived compounds"; U.S. Food & Drug Administration "FDA Regulation of Cannabis and Cannabis-Derived Products, Including Cannabidiol (CBD)".
[3] U.S. Food & Drug Administration, "Statement from FDA Commissioner Scott Gottlieb, M.D., on signing of the Agriculture Improvement Act and the agency's regulation of products containing cannabis and cannabis-derived compounds."
[4] Includes pain: https://www.fda.gov/inspections-compliance-enforcement-and-criminal-investigations/warning-letters/bee-delightful-610689-12222020
[5] Depression, Among others: https://www.fda.gov/inspections-compliance-enforcement-and-criminal-investigations/warning-letters/cdrl-nutritional-inc-593398-11222019
[6] Cancer, among other illnesses: https://www.fda.gov/inspections-compliance-enforcement-and-criminal-investigations/warning-letters/cannafyl-611957-03012021
[7] COVID example, among others: https://www.fda.gov/inspections-compliance-enforcement-and-criminal-investigations/warning-letters/apollo-holding-llc-607807-05212020
[8] See e.g. Honest Globe Warning Letter: https://www.fda.gov/inspections-compliance-enforcement-and-criminal-investigations/warning-letters/honest-globe-inc-597177-03152021 , and BioLyte Warning Letter: https://www.fda.gov/inspections-compliance-enforcement-and-criminal-investigations/warning-letters/biolyte-laboratories-llc-603584-03182021
[9] The Unified Agenda: https://www.reginfo.gov/public/do/eAgendaMain?operation=OPERATION_GET_AGENCY_RULE_LIST&currentPub=true&agencyCode=&showStage=active&agencyCd=0900&csrf_token=DB1AA55244CC06B8D29ED2757CCD5451522C455A199F213F25EAD41C087CACCC86A06D474F8FC000207C686A9926564F8903
[10] FDA Guidance Topics (June 29, 2021): https://www.fda.gov/food/cfsan-constituent-updates/fda-releases-list-guidance-topics-foods-program
[11] FY21 (FDA asked for 5 million to work on this issue) https://www.fda.gov/media/135078/download