With the SAFE Banking Act failing to pass this past December, federal reforms nowhere on the horizon, inflationary pressures surging, a bear market decimating valuations, equity markets all but shutdown, and thriving illicit markets in many states – it turns out that the cannabis industry may not be recession-proof afterall. 
Author
Katrina Skinner, General Counsel and Chief Banking Officer of Simplifya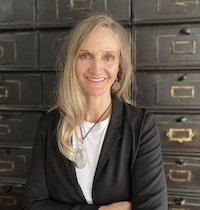 Katrina Skinner is General Counsel and Chief Banking Officer of Simplifya, the cannabis industry's leading regulatory and operational compliance software platform. The company's suite of cloud-based products are designed to take the guesswork out of confusing and continually changing state and local regulations. Katrina is an experienced attorney and subject matter expert in the banking and financial services industry for legal cannabis-related businesses. She has represented licensed cannabis businesses and financial institutions in various matters and knows the challenges they face in such a complex regulatory environment. Katrina has been a pioneer in the cannabis industry since 2012. She was recognized as a "2020 Cannabis Trailblazer" by the National Law Journal and was highlighted as part of the "2021 Women Worth Watching in Leadership" by the Diversity Journal.
As publicly traded cannabis companies, private businesses and the cannabis related businesses ("CRBs") that support licensed operators, such as law firms, banks, insurance agencies, marketers, and others, prepare for economic headwinds, entrepreneurs in the sector are searching for practical ways to cut costs and drive operational efficiencies, and RegTech may be one solution. 
So what is RegTech exactly? It's the management of regulatory processes, oversight, reporting and compliance through cloud-based technology, and it's making big waves in the financial sector and numerous other regulated industries. In fact, a recent report by Prophecy Market Insights revealed that in 2022 the RegTech market accounted for US$ 8.2 billion, and is estimated to be US$ 57.5 billion by 2032.
As the cannabis industry matures, stakeholders in the emerging sector would be wise to take a page from more established industries' playbook, and follow suit. From automating routine tasks within compliance departments and producing documents at a moment's notice to making and tracking assignments and tasks for employees and creating standard operating procedures, RegTech is helping cannabis businesses and CRBs meet regulatory compliance requirements, and protect their largest assets like licenses. 
RegTech is a critical component of any sound risk-based compliance program, enabling business owners to easily monitor adherence to internal compliance protocols, identify red flags, and report compliance matters to all organizational stakeholders so they can quickly take corrective action should they need to. When incorporated into risk-based compliance programs, RegTech can also prove compliance with applicable laws and provide a valuable first line of defense against any allegations of corporate wrongdoing.

Not only do the current economic conditions call for automated cloud-based tools to help save costs and create efficiencies, but on September 14, 2022, Deputy Attorney General Lisa Monaco announced through a memo ("Memo") changes to the United States Department of Justice's ("DOJ") corporate criminal enforcement policies, which include an emphasis on the importance of – among other things – individual and corporate accountability, voluntary self-disclosure by companies, and evaluation of corporate compliance programs. Although such compliance programs do not prevent prosecution, by demonstrating that an organization was trying, in good faith, to comply with the law, they can be very helpful in obtaining a negotiated settlement, in addition to being invaluable tools that support organizational efforts.
The Memo emphasizes that to receive any cooperation credit during an investigation, the DOJ has indicated that it will evaluate whether individuals, through whom corporations operate, have disclosed all relevant and non-privileged facts about misconduct. RegTech not only helps identify problems, but most tools have built-in mechanisms to record the discovery of potential violations and alert decision makers so they can take timely action to mitigate damages and provide proof thereof. Identifying problems also allows organizations to voluntarily self-disclose misconduct to avoid the imposition of harsher penalties. In addition, if discoveries of compliance problems do not amount to criminal misconduct, organizations can also modify internal controls to avoid such violations going forth. The bottom line is that the data created, communicated, and stored by RegTech can help prove that a company has implemented an effective compliance program, which is the surest way to protect the asset value of a cannabis operating license.
Today, the benefits of implementing a risk-based compliance program with RegTech solutions far outweigh the costs of adoption. Cannabis RegTech providers have invested in dedicated teams, tracking regulations nationwide and making updates in real time so that cannabis operators do not need to hire employees for this role or incur costly legal fees to amend internal policies and procedures. Automated templates can be a starting point for customized solutions, saving time and money in the process. 
RegTech compliance solutions can summarize complicated information, making data more accessible and easier to digest and use in daily operations. Implementing enterprise-wide solutions ensures standardization so that compliance professionals can more easily track and report progress and developments to senior management and other stakeholders, thereby ensuring and supporting a culture of compliance. Employees utilizing RegTech are also better able to focus on high-value tasks that support growth rather than repetitive jobs fraught with human error that can cause compliance violations.
When considering the associated costs of implementing and training users on RegTech solutions, it is important that cannabis business leaders think holistically and plan for compliance problems that may arise in the future, particularly when the sector operates daily within inconsistent legal frameworks. Pain points include different laws governing various aspects of the production, distribution, and sale of cannabis products, including ensuring compliance with various tax regimes. Systems that simplify requirements across jurisdictions help businesses comply more easily while creating cost-saving efficiencies. The costs of cannabis RegTech will always be lower than the costs of defending against regulatory action for compliance violations — the proverbial "an ounce of prevention is worth a pound of cure."
If information is power, then having readily available access to cannabis-related data, whether it is about internal operations or the rapidly changing marketplace, will be critical to cannabis businesses operating in 2023, amidst challenging market conditions and shrinking profit margins. In the year ahead, RegTech can help licensed operators not only survive but take advantage of the opportunities that will inevitably arise by helping cannabis companies stay compliant, run efficiently, and save on operational costs. As market consolidation and competition increases, cannabis companies and MBRs that resist using automated compliance solutions will undoubtedly find their organizations falling behind, because cannabis, like other traditional industries, is moving and changing even more quickly because of technology. The sooner automated solutions are implemented, the better off cannabis operators will be, both from an economic and compliance perspective. 
Katrina Skinner is one of the country's top cannabis banking, financial services and compliance experts and Simplifya's general counsel and chief banking officer.