Authors:
Ian A. Stewart, Partner, Wilson Elser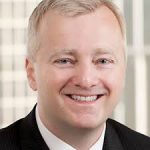 p. 213.330.8830
f.  213.443.5101
ian.stewart@wilsonelser.com
Francis J. Mootz III, Professor of Law, University of the Pacific, McGeorge School of Law
Phone: 916.739.7385
Insuring the Product Liability Risks of Cannabis
Legal adult-use marijuana is associated with risks that may cause bodily injury and property damage. Many of these risks have been well documented and widely discussed in the media, including theft, fire, motor vehicle accidents and consumption-related injuries. The potential for an increase in the number and value of cannabis-related product liability claims and lawsuits, however, is of particular concern to the cannabis and insurance industries. The production, distribution and sale of an ingestible product that has psychoactive effects – accompanied by a wide range of anticipated labeling and marketing representations – will certainly result in robust product liability litigation.
Proposed regulations require that participants in the cannabis industry have liability insurance. Public policy supports this requirement for several reasons. First, there is a strong public policy in favor of compensating those who suffer compensable injury. Second, private insurance regimes often provide excellent loss prevention services directly − and indirectly by their underwriting practices. Finally, liability insurance provides stability to industry participants.
Product Liability Generally
A manufacturer, distributor or retailer is liable in tort if a defect in the manufacture or design of a product causes injury while the product is being used in a reasonably foreseeable way. Strict liability has been invoked for three types of defects − manufacturing defects, design defects and "warning" defects, i.e., inadequate warnings or failures to warn. Anderson v. Owens-Corning Fiberglas Corp. (1991) 53 Cal.3d 987, 995. "Beyond manufacturers, anyone identifiable as 'an integral part of the overall producing and marketing enterprise' is subject to strict liability." Arriaga v. CitiCapital Commercial Corp. (2008) 167 Cal.App.4th 1527, 1534.
To make a prima facie case, the plaintiff has the initial burden of producing evidence that he or she was injured while the product was being used in an intended or reasonably foreseeable manner. If this burden is met, the burden of proof shifts to the defendant to prove that the plaintiff's injury resulted from a misuse of the product. Product misuse is a complete defense to strict product liability if the defendant proves that an unforeseeable abuse or alteration of the product after it left the manufacturer's hands was the sole cause of the plaintiff's injury. Misuse or modification that was a substantial factor in but not the sole cause of plaintiff's harm also may be considered in determining the comparative fault of the plaintiff or of third persons. See California Civil Jury Instructions (CACI), Series 1200, Directions for Use.
Product-Related Risks to the Cannabis Industry
The cannabis customer buys a product commonly known to have an intoxicating effect. As a matter of public policy, California does not place liability on liquor stores or establishments that serve alcohol unless the person served is an obviously intoxicated minor. However, as a society we do hold product manufacturers liable for placing an unreasonably dangerous product on the market. What is "unreasonably dangerous," however, is an open question as to cannabis. Federal illegality has precluded the availability of long-term studies on the safety and efficacy of cannabis use.
One obvious hazard that will form the basis of product liability lawsuits arises from cannabis-infused edible products, which will account for the majority of the cannabis market. Consumers often do not realize that cannabis may take significantly longer to affect them if eaten, and consequently many consumers eat too much of it. The standard dose is currently 10mg THC (tetrahydrocannabinol, the principal psychoactive constituent of cannabis). Many consumers, however, do not realize that one small bite could be the full dose − regardless of whether they are provided with clear warnings and instructions for use. An analogy would be a bar patron who orders wine but is told by the bartender that the only option is to drink a full bottle. The patron may not wish to drink an entire bottle – or even understand the implications of doing so – but he/she is provided no alternative. The industry is reacting to this problem by adopting strict dosage limits in understandable packaging, and by embracing the idea of "microdosing" edible products in portions as small as 1mg THC.
Other anticipated product liability risks arise from the widespread use of lithium-ion vaporizers, pesticides, contamination by mold and fungus, breach of warranty claims, misrepresentation, label claims and other failure-to-warn theories, consumer complaints that allege deceptive practices and bodily injury claims resulting from intoxication.
Strong analogies can be drawn between the emerging cannabis industry and the dietary supplement industry. Following passage in 1994 of the federal Dietary Supplement Health and Education Act, the supplement industry grew rapidly. Under the Act, supplement manufacturers did not require FDA approval before marketing dietary supplements that were marketed in the United States prior to 1994. This unregulated, or at least quasi-regulated, market allowed a number of bad actors to sell potentially dangerous supplements with no real consequences. By the early 2000s, however, the plaintiffs' bar had taken notice of the supplement industry, and the resulting litigation – while having the positive effect of cleaning up the industry – drove a good portion of it out of business. Particularly problematic was the number of companies that had inadequate insurance coverage for product liability risks. Common theories of liability brought against supplement companies included strict product liability, negligence, breach of warranty, misrepresentation, unfair business practices and fraud. There were numerous product recalls and consumer class actions in the wake of allegations of poor quality control, contamination and misleading product claims. Prop 65 (the Safe Drinking Water and Toxic Enforcement Act) liability also was a significant problem for businesses that manufactured or sold supplements in California.
The cannabis industry today finds itself in a position not terribly different from that of the supplement industry in 1994. While it faces the same legal risks, it also can learn from the supplement industry's mistakes. We already see signs of these growing pains. For example, the number of cannabis-related product recalls mandated by the state of Colorado since September 2015 is significant. From September 08, 2015, through April 26, 2017, Colorado authorities reported (66 cannabis recalls. A mature cannabis market in California is anticipated to be at least an order of magnitude larger than the one in Colorado.
Unlike the supplement industry, however, the cannabis industry has made enormous progress in self-regulation. We are encouraged by the risk management protocols that the cannabis industry is adopting, including a thorough licensure process, rigorous product testing, advanced "track and trace" programs, and the creation of standards by third-party organizations such as the American Society for Testing and Materials (ASTM). Nevertheless, cannabis businesses will continue to be confronted by substantial product liability exposure and associated risks as the market matures.
Cannabis-Related Product Liability Lawsuits
Notwithstanding the foregoing, there is little judicial precedent for the risk issues facing manufacturers and sellers of cannabis in the states where it is legal, given the fact that legalization has only happened over the past few years. To date, there are only a small number of cannabis-related product liability lawsuits. There may be new cases that have been filed at the trial court level, but legal databases are of limited value given the lack of keyword search capability by most county courts.
The well-publicized LivWell case was the first high-profile cannabis product liability lawsuit. It was filed in Colorado in 2015 against LivWell, which runs nine dispensaries and one of the largest grow houses. The suit was brought by two medical cannabis patients who alleged contamination of LivWell marijuana by a pesticide called Eagle 20, which is widely used in agriculture but produces hydrogen cyanide gas when burned. The suit was dismissed in 2016 based on a determination by the court that there was no evidence of actual injury by any consumer caused by the allegedly contaminated product.
Another well-known product lawsuit was brought against edible manufacturer Gaia's Garden after Richard Kirk ate its "Karma Kandy" product and thereafter shot and killed his wife in an alleged bout of temporary insanity. The children of Kristine Kirk sued Gaia's Garden, alleging that the product was improperly labeled, thereby allowing their father to consume 101mg THC, causing hallucinations. The 2016 complaint alleges strict product liability, negligence, failure to warn, deceptive trade practice, breach of implied warranty, misrepresentation and consumer fraud. In March 2017, the insurance carrier defending Gaia's Garden filed a complaint for declaratory judgment seeking a determination of no obligation to indemnify under the policy on several bases, including that the policy excluded liability arising from "psychotropic substances." Thus, this case will be important for the industry as to the liability for cannabis businesses and as to the coverage provided by their commercial liability policies.
Insurance Coverage
In this new-product environment, standard commercial general liability (CGL) insurance coverage is not adequate to protect a cannabis policyholder. Standard CGL policies contain common exclusions for Schedule 1 substances, banned substances or other substances that constitute a "health hazard," in addition to pollution exclusions.1 Any such policy provided to a cannabis licensee would result in illusory coverage. To protect the licensees and the public, it is strongly recommended that California's three licensing authorities (the Bureau of Medical Cannabis Regulation, Calcannabis Cultivation Licensing and the Office of Manufactured Cannabis Safety) consider mandating either a stand-alone product liability insurance policy, or a CGL policy with Product Completed Operations coverage. Policy exclusions must be reviewed carefully to ensure that coverage is in place to protect the end consumer.
The experience of the state of Washington with this issue is instructive. Initially, Washington only required a CGL policy with limits of not less than $1 million per occurrence, but provided no mandated product liability coverage, or even guidance as to whether or when it would be advisable to obtain that coverage. Facing numerous uninsured claims and industry backlash, the Washington Liquor and Cannabis Board (LCB) amended the insurance required for all licensees under WAC 314–55–082. The LCB now explains the insurance requirements as follows: 2
Is product liability insurance required?
Commercial general liability or commercial umbrella insurance (if necessary for adequate coverage) is required for all licensees under WAC 314-55-082. Under subsection (1), licensees must at all times carry and maintain commercial general liability insurance and if necessary, commercial umbrella insurance for bodily injury and property damage arising out of licensed activities. This insurance shall cover such claims as may be caused by any act, omission, or negligence of the licensee or its officers, agents, representatives, assigns, or servants. The insurance shall also cover bodily injury, including disease, illness and death, and property damage arising out of the licensee's premises/operations, products, and personal injury. The limits of liability insurance shall not be less than one million dollars.
Commercial general liability or commercial umbrella insurance coverage would likely cover instances of product liability claims. Separate product liability coverage is not required under the rule so long as the commercial liability or umbrella coverage is sufficient. More information about insurance coverage for marijuana businesses is available at the Office of Insurance Commissioner's website.
This new guidance by Washington's LCB remains vague and problematic because it leaves the decision as to whether to obtain coverage for product liability claims up to the discretion of the individual licensee. We disagree with the LCB's statement that "Commercial general liability or commercial umbrella insurance coverage would likely cover instances of product liability claims." This is simply not true in many coverage situations that are relevant to cannabis licensees, as discussed above. Not only does Washington's LCB fail to require specific wording as to product coverage, but its guidance can be read as tacitly discouraging licensees from obtaining that coverage. It has therefore inadvertently created a void that leaves both the licensee and the ultimate consumer exposed to uninsured loss. California will hopefully not make this same mistake.
Effective Insurance Coverage
Even if an insurance policy expressly provides suitable coverage for cannabis-related risks, the coverage will not be enforced by the courts if it is deemed to be in violation of public policy. We understand that AB1159, now under consideration in the legislature, would provide that any commercial marijuana activity conducted in compliance with California law and any applicable local standards, requirements, and regulations shall be deemed to be all of the following: (1) a lawful object of a contract; (2) not contrary to an express provision of law, any policy of express law or good morals; and (3) not against public policy.
This bill is necessary to ensure that courts will not refuse to enforce insuring agreements purchased to cover cannabis risks because they are deemed unenforceable under the public policy of California. However, the cannabis industry remains illegal under federal law, and it is possible that a court may find an insurance policy that insures a cannabis business operating in full compliance with state law is nevertheless unenforceable for reasons of federal public policy. See Tracy v. USAA Ins. Co., 2012 WL 928186 (D. HI. 2012), appeal dismissed (9th Cir. 12-16015, June 14, 2012).
It is necessary for the legislature to do more than establish that contracts relating to cannabis are not unenforceable for reasons of California public policy. Because public policy analysis involves a balancing of interests, it is important for California to declare a strong public policy in favor of insuring the cannabis industry, rooted in the important state interest in having compensation be available to injured parties. When balanced against under-enforced federal policies, a strong positive state policy is more likely to be respected. See Green Earth Wellness Center, LLC v. Atain Specialty Ins. Co., 163 F. Supp. 3d 821 (D. Colo. 2016).
Assuming insurance carriers become willing to take on the risks associated with federal enforcement, development of forms to address the issues identified above would ensue, along with further specialized forms and rates. Absent further legislation such as that in North Dakota (see footnote 1), insurers should be able to successfully navigate filings. States with commercial deregulation should make that process easier. And once admitted insurance policies are in place in states such as California, the trail should be easier to blaze in subsequent states.
1 Discussions of coverage for marijuana-related risks on admitted policy forms have generally centered on how to assure coverage isn't inadvertently provided, particularly in the personal lines context. At the same time, standard ISO Business Owners and CGL policy forms contain common exclusions for contraband (which would include Schedule 1 substances), coverage for land and growing crops, and pollution exclusions. The ISO Farm Liability coverage form excludes liability for controlled substances. Conversely, the ISO Workers' Compensation and Employers Liability Policy coverage form, under Part A, mandates that the insurer pay whatever benefits are mandated by state law, which may require coverage, although carriers would need to understand the workers' compensation laws in each state to understand the liability exposure for job-related injuries sustained while under the influence of marijuana. In addition, states can put limitations on coverage, even when medical usage is legal. For example, North Dakota recently passed legislation (House Bill 1156) that prohibits coverage for medical marijuana under the state's workers' compensation system, even though the state's voters approved the use of medical cannabis.
2 See, Washington State Liquor and Cannabis Board Frequently Asked Questions (http://lcb.wa.gov/mj2015/faqs_i-502).