Authored By: Kenneth Ford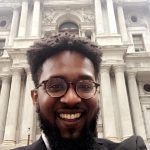 Washington's Business Friendly Bud Laws
By: Ken Ford, Esq.
Changes the Washington state Legislature recently made to state cannabis laws could have positive impacts on the market in years to come. With the cannabis market steadily increasing across the globe, this seems as an attempt by Washington to ensure they are one of the top competitors in the world market. Washington's neighbors North and South, Canada and California are both within weeks of having an active legal market within their boundaries. Although California has a lot kinks to work out and it's already getting ahead of the curve by the release of the emergency proposed regulations to the cannabis laws before the statutes takes effect in 2018.1 Washington will more than likely take a hit in the cannabis tourism market, but it still could keep its capital investors and allow for state businesses to take advantage of the experience/knowledge in being a pioneer cannabis industry. Washington expanded the number of retail stores a licensed retailer can have and deleted the merit-based application process for cannabis licenses.2 Washington Legislature also created a new section in the statute that allows in-state cannabis businesses to have licensing agreements and consulting contracts with cannabis entrepreneurs outside of the state.3
Revised Code of Washington (RCW) 69.50.325(3)(b) now reads4:
An individual retail licensee and all other persons or 17 entities with a financial or other ownership interest in the business 18 operating under the license are limited, in the aggregate, to holding 19 a collective total of not more than five retail marijuana licenses (emphasis added).
Before the Senate Bill 5131 was signed into law by Governor Jay Inslee, an individual retail licensee could only hold three retail marijuana licenses. This may seem like a minor change, but this allows retailers to expand with multiple storefronts. Since online sales of cannabis are prohibited in Washington the need for a physical cannabis store is imperative. Also, with strict guidelines as to cannabis advertising, having a physical presence with signs plastered with your name and logo seems like the best way to advertise. Businesses in the position to expand to multiple storefronts will benefit from the brand recognition, goodwill, and loyalty of customers they have developed over the years. Businesses as such, have a leg-up on the competition especially when cannabis is legal federally. Because customer rapport and history will allow Washington brands to become household names before the inception of other cannabis companies.
One of the most significant changes is the deletion of the merit-based cannabis license application process. Before preferential treatment was given to: applicants who applied before July 2014; operated a collective garden before July 2013; maintained a state business license; paid all state taxes and fees.5 The preferential treatment of the cannabis license applications gave an unfair advantage to the state resident already in business (regardless of the industry) complying with state taxes. This infringed on the free flow of the market and capitalism. Now however, cannabis entrepreneurs going through the application process in Washington can feel confident that it's not going to be an uphill battle with a sliding scale. A change such as this will make the Washington cannabis landscape more attractive to investors.
A new section added to RCW 69.50 reads:
(1) A licensed marijuana business may enter into a licensing agreement, or consulting contract, with any individual, partnership, employee cooperative, association, nonprofit corporation, or corporation, for: (a) Any goods or services that are registered as a trademark under federal law or under chapter 19.77 RCW; (b) Any unregistered trademark, trade name, or trade dress; or (c) Any trade secret, technology, or proprietary information used to manufacture a cannabis product or used to provide a service related to a marijuana business. All agreements or contracts entered into by a licensed marijuana business, as authorized under this section, must be disclosed to the state liquor and cannabis board.6
As a trailblazing state and industry many Washington state cannabis companies are being considered experts in the production, operations, and business of marijuana. Thus, non-Washingtonians seeking guidance and knowledge on how to run a successful cannabis business will ask the "experts." The promotion of cannabis consulting is not only another business model and stream of revenue, but also sustains the cannabis industry by allowing the experienced to lead the way. This in turn will result in fewer mistakes being made by others beginning in the bud business and a more efficient market.
Overall, the changes made to cannabis laws in Washington have succeeded in making necessary connections and creating the groundwork for what lies ahead. In the future, Washington could become the capitol of the cannabis consulting world, because of the avenue carved into the cannabis statutes that is promoting business exchange, flow of ideas, and knowledge of the cannabis industry.